Upcoming small Toyota coupe
Last Updated: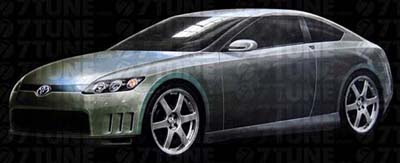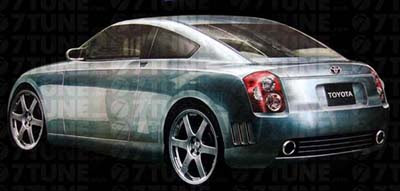 Looks like it will be out within 2 years. (I hear 2009 in Japan).
Toyota wants to make sure they have something to go against the all new small Nissan coupe.
At first they were talking about a small RWD coupe. Just like the Corolla used to be in the early 80's.
But now, it might just be FWD.
They are working on it with Subaru, and it is rumored to get a Subaru 2.0 liter "Boxer" engine.
Don't expect a Supra replacement, or anything fancy. This is supposed to be well under $20 000.