Nissan Altima convertible
Last Updated: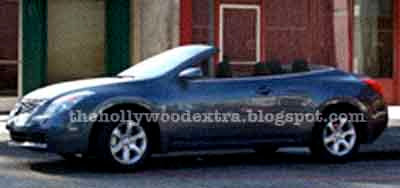 I am pretty sure this is the real thing.
Nissan has been working on a 4 seater convertible based on the Altima.
From this picture, it looks like it has a regular canvas top. The proportions don't seem to indicate a hard top.
But who knows.
I like the Altima as a sedan, so a convertible can only look better.
With the Solara gone next year, this could be the only direct competition to the Sebring.