VW Scirocco illustration
Last Updated: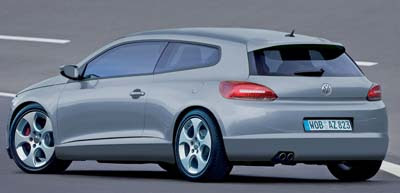 I think this one looks pretty close. Maybe a bit too low to the ground for a production car.
VW had announced earlier this year they would not import the next Scirocco to the US.
Being afraid of it competing with the GTI. But I have also heard since about US dealers complaining about this bonehead decision.
So we might get it after all.
I really like the 2 door wagon look. Chevy was supposed to have a Solstice based Nomad by now. A similar idea.
I guess they gave up on that one….