VW "Up!" concept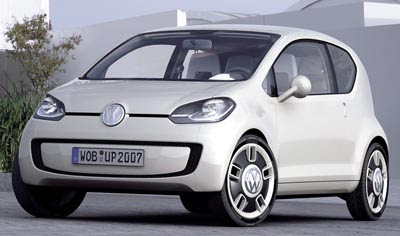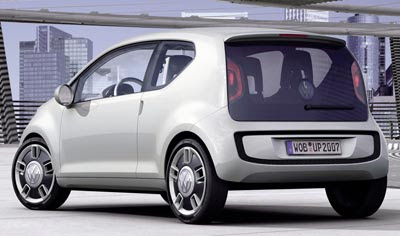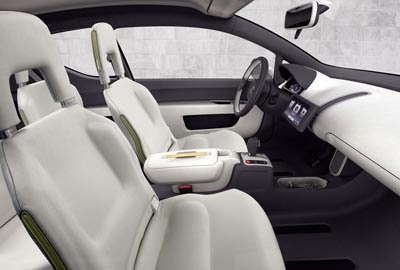 The "real" VW is back. With a stupid name.
It doesn't look like a Beetle, but it is closer to the original than the current new Beetle.
A small inexpensive car with the engine in the back.
No word on engines yet, but production is very likely. And it should make it in the Us as well.
That would mean that finally VW would have something smaller and cheaper than the Golf/Rabbit over here.
And it looks cool. Like something people would actually want to own.
A true 21st century small car.
Great news.