2009 Mitsubishi Galant
Last Updated: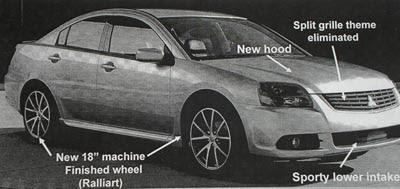 Just a modified version of the current model.
Not an all new one.
Which means, the "all new one" is at least 2 years away.
That will leave Mitsubishi far behind Honda, Toyota, Nissan and Mazda.
And the recent concept they've shown us doesn't even look great now…
Who is running this company???