2009 Scirocco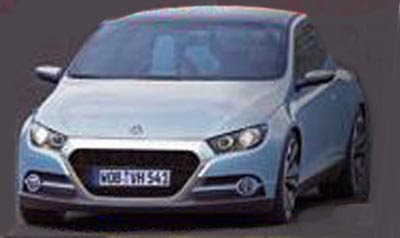 This looks pretty real to me.
And even if it isn't, it's as close as you can get I'm sure.
I think this will be a real nice car. Some people complain about the wagon type styling. But people aslo complain about anything that looks different.
I think VW is doing the right thing. Trying to be different is what they should be.
They don't want another Celica or Tiburon.