BMW Diesel in the US
Last Updated: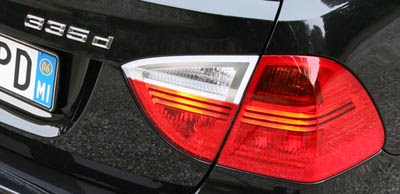 By the end of 2008.
Not sure which model will get the diesel engines yet.
I guess the X3 and X5 make the most sense.
But in Europe BMW offers diesels on pretty much everything they make.
The one we might get is the 3.0 Liter inline 6 with 286hp, with 427 lb-ft of torque.
Compare this to the regular 3.5 Liter with 300 lb-ft.
These will be very fast cars. With better mileage.
I just wonder how much more they will charge for the Diesel option.
2009 could be the "year of the Diesel" in the US.
With the much more popular Honda Accord also getting one.
Who will be the 1st US manufacturer?
My bet is on Chrysler bringing over the 300 Diesel they've already been selling in Europe for years over here.
It's hot and ready to go.