Honda Diesel news
Last Updated: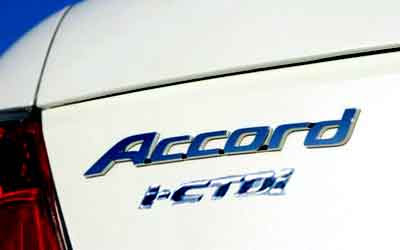 Nothing all new but still interesting.
Our Us Accord will be the Diesel opion next year on the sedan with the 2.2 Liter engine.
Later the redesigned Pilot and the Odyssey will get a new 3.0 Liter V6 diesel option.
They are also thinking of a smaller Diesel engine for the all new Fit.
This one isn't for the US. Our Fit should get the new 1.5 Liter with 120hp.