More Mitsubishi Concept ZT
Last Updated: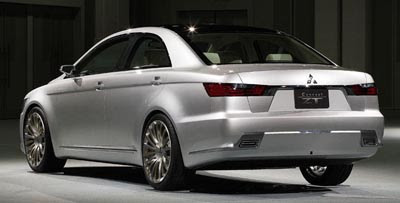 I still think this will turn out to be the next Galant.
And that's not good news for Mitsubishi.
This is a car that is boring as a concept. Imagine it with smaller wheels and no glass roof.
This wil not cut it against the new Mazda6 or even the new Accord.
Plus Mitsubishi doesn't have a quality reputation like Toyota or Honda. So they need to come out with a "must have" product.
Like the Altima did for Nissan, and the new 6 could do for Mazda.
Good luck with that one…