More on the CR-Z Concept
Last Updated: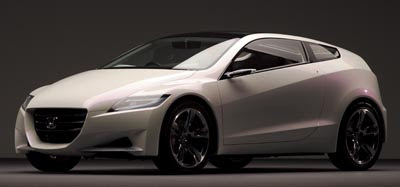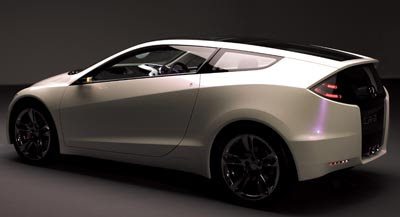 Well, it IS a hybrid.
So if it makes it to production, it might well turn out to be the small hybrid model they were talking about.
Rumors are it would get over 70mpg.
But this is a pure concept. Unlike the Accord Coupe concept they showed last year, which was actually a production model with different trims.
This one has no bumper lines. Which means it would have to change quite a bit for production.
Maybe they'll show us something closer to production in Detroit…
Who knows…