New $30 000 electric car !
Last Updated: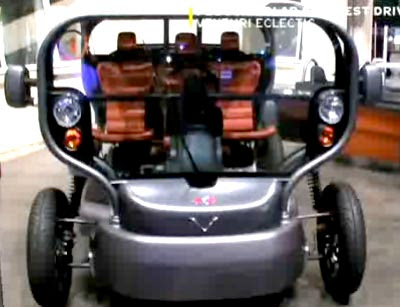 Interesting and insane at the same car.
Interesting because really, all electric cars are.
Insane because of the design. I love futuristic stuff, and although this looks great in many ways (Like a Syd Mead design), it seems a bit weird in regular streets next to other cars. A bit scary too.
You tell me…