New Smart crash test
Last Updated: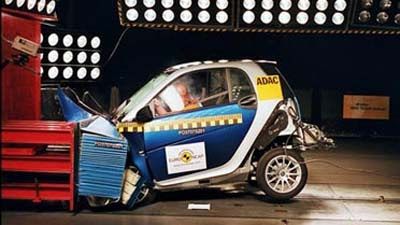 The redesigned Smart (the one we're getting next year) just got a 4 star rating in the latest Euro NCAP test.
Great result.
I am sure they'll be using that in the US launch.
Most people here are still afraid to be driving such a small car on our freeways.