Smart Chinese copy on sale in Europe????
Last Updated: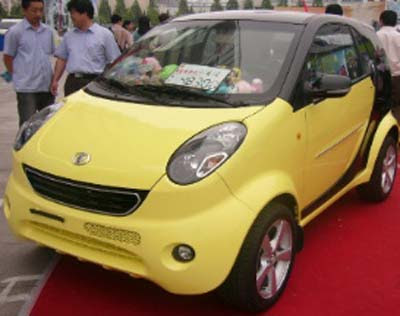 That's what the Chinese press claims.
The European importer, Martin Motors will be selling the car in Italy.
They are afraid of the German market because the Chinese car maker is actually being sued by Mercedes.(!!!)
So, in a weird/strange/stupid yet gutsy move, they've decided to start sales in Italy for 9000 Euros.
A country where the basic "real" Smart goes for 9 350 Euros !
Who in their right mind would buy the Chinese copy for almost the same price????
Weird news…
Here is the quote:
"Martin Motors appears not to be afraid of the mighty legal hand of Daimler AG, who earlier threatened to sue if the Little Nobel went on sale in their own backyard, hence sales in Germany of the Bubble have yet to commence due to legal wrangling. The 1.1l, 68bhp motor is going on sale in Italy for just 9,000 Euros."