VW Bulli???
Last Updated: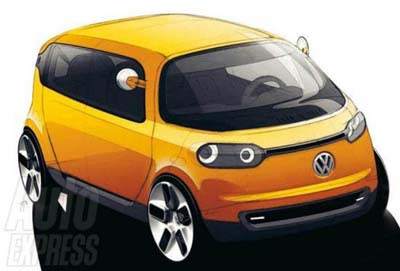 This illustration from Auto Express shows what an all new modern version of the VW bus could look like.
Unlike the Microbus concept from 2001, this would be smaller and affordable.
The Microbus turned out to be too expensive to produce.
This one would be based on a smaller existing platform.
Part of the rumor also claims the small van would still have a retro-modern design inspired by the old model.
It also states the car would be produced in an "american factory". I don't know of any US VW factory, so that might mean Mexico. And they are targeting 100 000 a year worldwide.
What VW needs is a bunch of cool,, smaller, affordable and original looking cars like this one.
Instead of Corolla looking Jettas they have now.