Another Genesis picture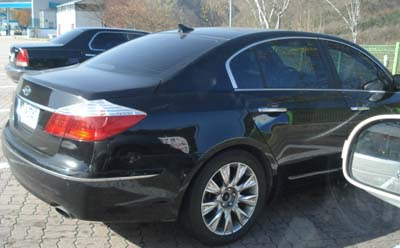 The big Hyundai could turn out to be quite a nice car.
This could make it pretty hard for the Lincoln MKS in the US.
Both cars don't have a good image as far as brand names go, and they might appeal to a similar segment of the market.
Knowing the Genesis might start at $7000 less than the MKS, which would you choose????