Auto Express videos from the Auto Show
Last Updated: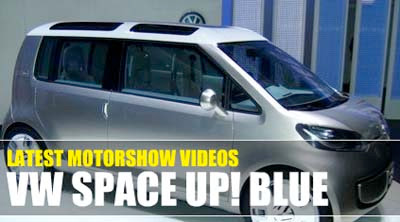 I am not the guy in front of the camera.
This is Mat Watson from Auto Express.
Bu I was the guy behind the camera.
So why don't you enjoy these 4 cool videos shot by your best friend Vince Burlapp .
Click on the title and watch for:
-VW Space Up! Blue
-Hyundai genesis Coupe
-Honda FCX Clarity
-Audi Cross Cabriolet
Click on the title to go to the Auto Express Video page.