Cadillac CTS wagon
Last Updated: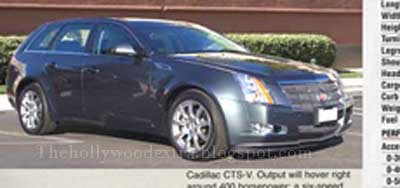 Or "Sports Wagon" as they call them now.
I am not sure if this is the official design or an illustration…
The CTS wagon will start production in 2009, and will be offered in Europe with the new Diesel engine.
We'll have to see if the diesel ever makes it to the US.
With a coupe and a wagon the CTS line up will pretty much match the German competition.
And there are still rumors of a convertible version of the coupe.
Great news.