Dodge Challenger news
Last Updated: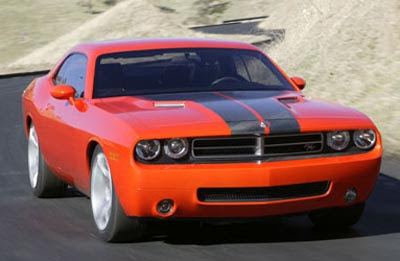 The SRT8, the only model available the 1st year, will be priced at $37 995.
And you can order one as soon as next Monday.
Black, Orange and silver will be the only colors.
A regular V8 and V6 models will be available a year later.
That's quite a bit of money.
Let's hope this doesn't turn out to be another Thunderbird.
I think the more affordable Camaro will be a huge hit.
Not that many people want a $38 000 V8 Dodge….