Infiniti EX
Last Updated: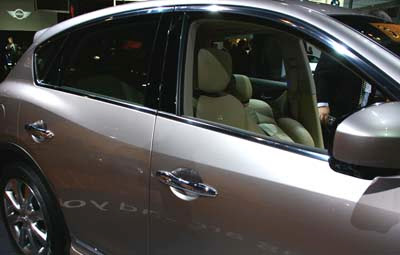 I was pretty disapointed about this one when I finally saw it.
There are just way too many lines on it. The design is much too complicated. There is just no purity to it.
And that "side wavy line". When did this start looking good?
Most people hated it on the Solara, now it seems everyone has to have it. The new Matrix has it too.
It just doesn't work on the Infiniti.
The interior is fantastic. But there is no legroom on the back seat! Most compact cars have more. The new Mini Clubman seems like a limousine compared to the EX.
And it's not cheap:
-$31 300 for the RWD base model. The AWD Journey model starts at $36 250…
I would really get the new Murano instead of this.
But that's just me.
I would actually get the Clubman over both.