Inside the Ford Flex
Last Updated: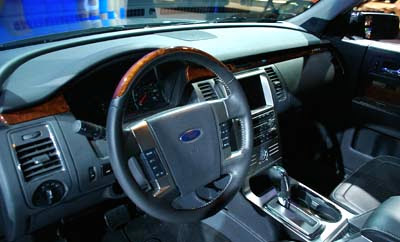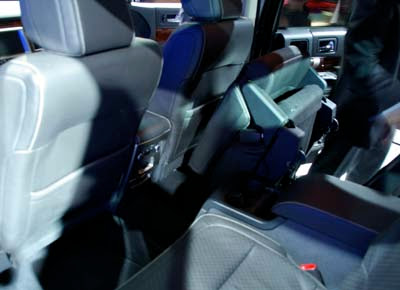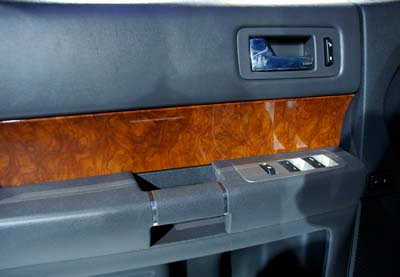 I got the chance to seat in the upcoming Ford Flex last week at the Auto Show.
I think it is a very nice and original looking wagon. It just looks like a giant Mini Cooper to me.
And the interior is super roomy.
But I was expecting a bit more inside. I don't know what. It is nice, but not great.
When you see quality stuff like the new Murano, you'd expect the "not released yet" Flex to be as good. But it's not.
Maybe it's the cloth interior or the dark color.
But there are still quite a bit of cheap looking plastics around.
We'll see when the real thing comes out…