Next Subaru Forester?
Last Updated: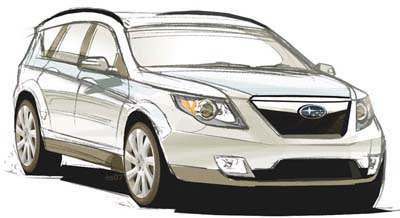 Not sure.
This looks OK, but there is nothing to make it look like a Subaru.
It also seems a bit fake. The badge and grille look like they've been added on to another drawing.
Who knows.
This just looks like another "me too" car. Exactly what Subaru shouldn't be.
Thanks to a reader for this one.