No Scirocco for the US
Last Updated: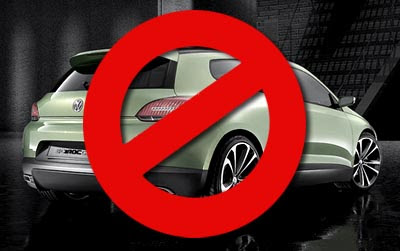 Stefan Jacoby, president of VW of America has officially announced the new Scirocco will not make it to the US.
They think they have enough sports cars with the GTI and the R32 (test drive coming up).
I think they're wrong. The Scirocco is a coupe and would appeal to another audience than the small sport hatchbacks they have now.
But who knows. Maybe they'll change their minds in a couple of years.
He also mentioned the Phaeton could come back to the US with a diesel engine.
Another mistake.
The US does not want the Phaeton. Diesel or not, that car was a major flop over here.
Almost no one wanted to pay $70 000 for a VW.
I guess they don't get it…