Chevrolet Volt production model
Last Updated: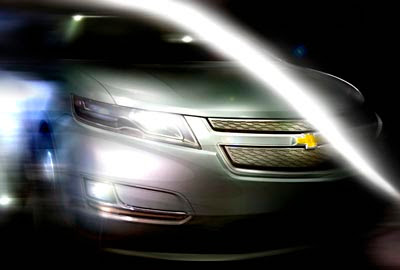 GM will show the production version of the Volt next month.
This is the 1st official teaser image of the production car.
I am not sure why they keep teasing us with these cars so early (Like with the Camaro)
But the Volt has the potential to be an amazing car. Thy are talking about 60 miles on the electric charge alone.
This could almost last a week for many commuters. And you just fill it up if you go on a trip.
The production model seems much smoother looking than last year's concept.
I guess showing stuff so early gets people excited. I know I am.
Depending on the price this could be a car I would seriously consider…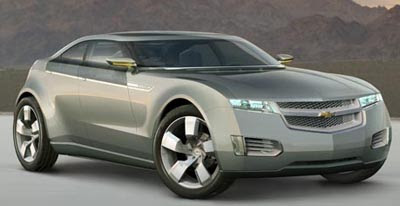 Just to refresh our memory. here is what the concept looks like.