Dodge Journey prices
Last Updated: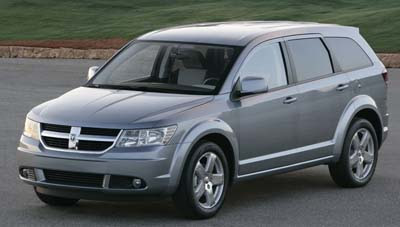 I saw the Journey at the Auto Show, and it's not one of these cars that looks "better in the flesh".
I don't really see the point of getting this over anything else. The interior is better than the Caliber but that's not really a compliment.
It still looks like a rather cheap 80's interior.
-SE starts at $19 985. With a 2.4 Liter engine.
-SXT starts at $22 985. AWD is $25 530
-R/T starts at $26 545. AWD is $28 295
The US does not get the new Dual-Clutch transmission. This one only goes with the, also Europe only, 2.0 Liter Diesel.
But Europe does not get the 3.5 Liter V6.
Any takers?