Ford Escape Hybrid Plug-in.
Last Updated: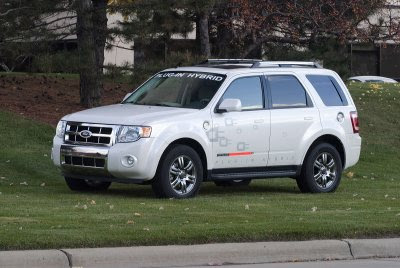 They are making them!
But only about 20 or so for testing in Southern California.
Which means by the time this is ready for production, there might be another Escape. Or no more Escape at all.
Plug-ins will be great.
The GM Volt is rumored to be able to travel 60 miles on electric charge alone. That's plenty for most commuters to never use gas again.