Revised 2010 Ford Mustang
Last Updated: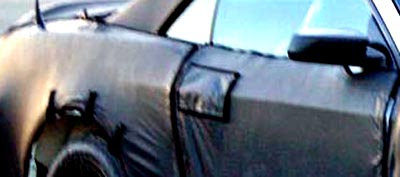 I thought this was supposed to be a 2009 model.
I guess not…
This will be a revised or "facelifted" model. Not an all new car.
Just like Ford did with the Escape. The glass area stays pretty much the same.
But everything else looks new. And I would guess the base engine will be the new 3.5 Liter V6, finally.
This will give Ford a better chance to fight the all new Camaro and the cheaper versions of the Challenger.
Click on the title for more.