2009 Escape/Mariner
Last Updated: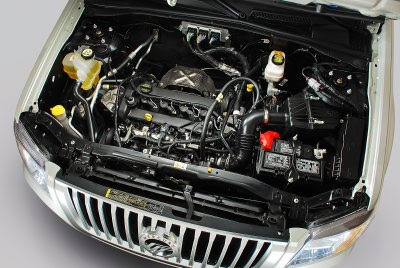 Here is the official word:
-The new 2009 Ford Escape and Mercury Mariner make strides in fuel economy and emissions with a new, 2.5-liter engine and a smooth new fuel-saving 6-speed automatic transmission.
Not only is the new powertrain expected to improve the Escape and Mariner's EPA estimated fuel economy by 1 mile per gallon, it will also give the customer an 11 percent increase in horsepower to 170 horsepower.
The new 2.5-liter engine with intake variable cam timing (IVCT) boasts a 17-horsepower increase in output over the outgoing 2.3-liter engine.
-An optional, 230-hp, 3.0-liter V-6 engine – a 30-hp increase over last year – also is offered. It, too, will offer an estimated 1 mpg fuel economy improvement and better acceleration, thanks to the new 6-speed transmission and engine enhancements, including new pistons, cylinder heads and fuel injection system.
-The new 2.5-liter engine also is the new foundation for the Escape Hybrid and Mariner Hybrid models. Adapted for hybrid use, the engine is Ford's first to use variable valve timing on an Atkinson cycle hybrid engine. Advancements in engine processor technology enable a nearly imperceptible transition from gas to electric mode.