Mini Beetle coming up
Last Updated: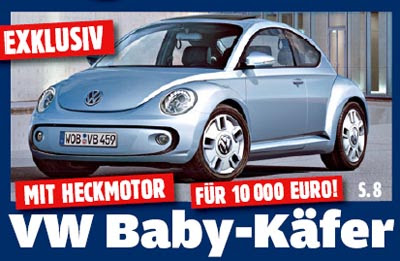 One thing is sure, VW will be coming out with a new vresion of the new Beetle in a few years.
Not killing it like the PT Cruiser.
But the German press is now thinking they could use the upcoming small (and cheap) "UP!" RWD platform.
That would make for a much cheaper Beetle. And it would be back to its roots with RWD and a rear engine.
Why not….