Opel Corsa (!)
Last Updated: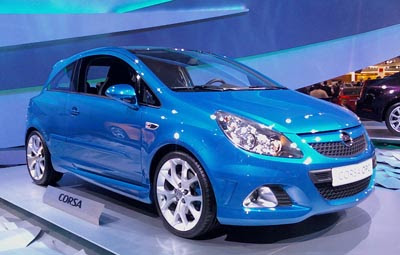 Yes, the little Corsa was at the show.
GM announced last year we will be getting the next version as a small Saturn. So I'm not sure why they showed the current model.
Maybe to make sure we get used to a really modern looking small compact.
Our eyes are so trained to boring stuff….