Smart in L.A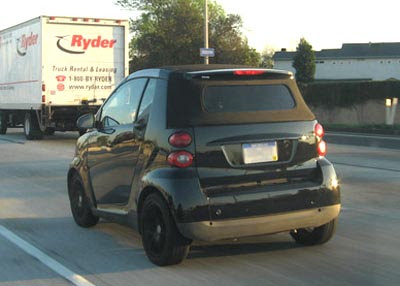 A couple of friendly readers sent me a few pictures of a Smart taken on the freeway.
It looks a little odd to me. the black wheels, the "out of state' plates. Is there something new about this one????
Someone I know just picked up hers over the week end.
I'll check it out and report later….