2009 Sonata
Last Updated: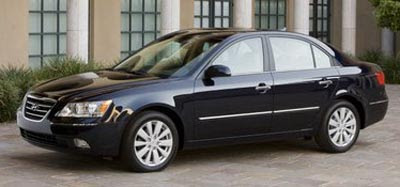 Hyundai has announced that the 2009 Sonata will cost up to $1600 more than last year's model.
That's for the Limited.
But the base model is now a few dollars more than a Camry and about $700 more than the new Malibu.
I think these guys are either way ahead of the public perception of their brand. Or they live in the Bizzaro world where people actually pay the same for a Sonata than a Camry.
No matter how many "car lovers" and blog readers hate the Camry, it is still the main choice for people buying an affordable family car.
And no matter what they think, buying a Hyundai still means to most people "they couldn't afford anything else" whether it is true or not.
I think they still have ways to go before they can get away with charging as much as Japanese brands. Not because of quality, but because of brand perception. And poor resale value as well.
Good luck….