2010 Focus???
Last Updated: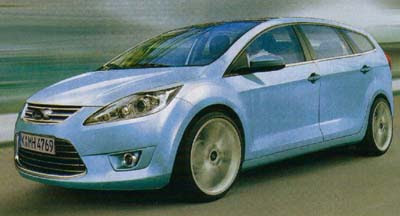 Ford has claimed before that we'll get the same model as in Europe when the Focus is redesigned in a couple of years.
No more "US only" model.
But don't count on getting any cool hatchback design anymore. They might pool a Verve on us and offer only the trunk version in the US and keep the cool looking hatch for the rest of the world.
even though this is just an illustration for now, it looks pretty interesting doesn't it…
We'll see….