Another new TSX/Euro Accord on the truck
Last Updated: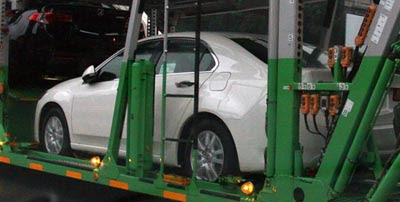 At least it doesn't look weird and disturbing like the revised RL.
It's just boring and not that new looking. Something that will do better in the US. But in Europe, most of the competition will look much more modern.
Another "good luck" to them….