Dodge Challenger production interior
Last Updated: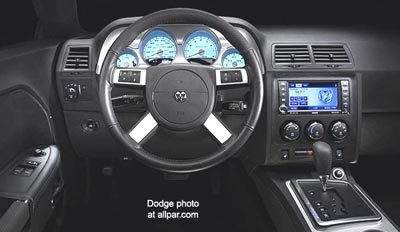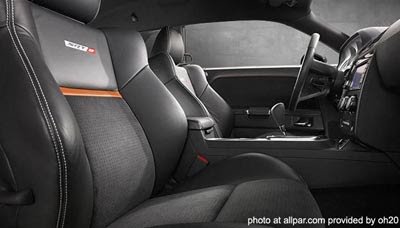 Looks like they didn't want to spend that much money on a really cool interior for the all new Challenger.
While the exterior looks almost exactly like the concept, the interior just looks like a modified Chrysler 300. Which is pretty much what it is….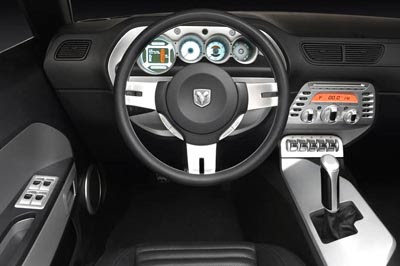 As a reminder, this is the concept interior. Which wasn't that crazy looking to start with.
At $40 000 the SRT8 model is pretty pricey. You'd think they'd give you a more interesting interior.
At least give it its own steering wheel!