Ford Flex price
Last Updated: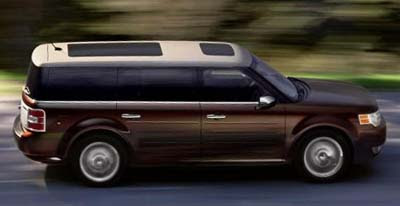 the all new Flex will start at $29 000.
That's a bit more than the overpriced Taurus X.
I don't mean the base price is too much.
But a Taurus X can reach about $40 000. which I think is way too much for a Ford.
Sure the X has more room, but these are Lexus prices without Lexus quality, resale or service.
At least the Flex is really different looking. An original in a sea of SUV wanna be crossovers.
They also announced the Limited AWD version will start at over $37 000. You know this will be over $40 000 with a few options.
A $40 000 Ford is also another sure way to kill Mercury….