GTR Sedan for Infiniti
Last Updated: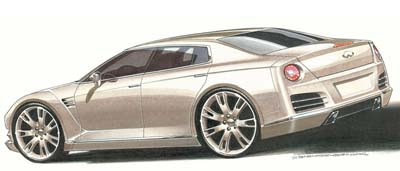 I think this is a genius idea.
Infiniti has never been successful at marketing their large luxury sedan against Lexus.
A car like this would provide them with their own sporty personality all the way up to their most expensive model.
Something different nobody else offers.
This is the car they need to put them on the map, especially in Europe where they start selling cars in a few months.
They need to 'find their own voice" and this would do it. In a big way.