Japanese Accord interior
Last Updated: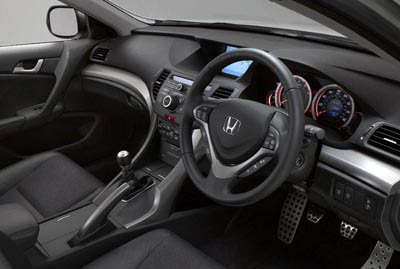 Same as the Euro Accord and our STX.
This looks like some sort of a sport model. Or some after market pedals at least.
I think the whole thing looks really nice.
Pretty aggressive and original.
We'll have to see how much wood they ad for the US market….