new 2009 Nissan Z
Last Updated: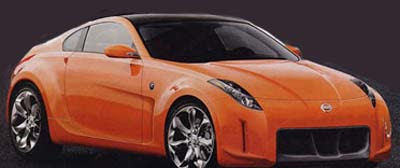 The Z will have a new skin and a new engine at the 2008 Los Angeles auto Show in November.
The engine will be new for the Z, but it is the 3.7 Liter already in use in the Infiniti G Coupe.
Insiders say the design, although all new, will be an evolution of the current one. Pretty much , I guess, like the Altima, or the 2009 Murano.
So this illustration could turn out to be pretty close to the real thing….