Opel Meriva concept
Last Updated: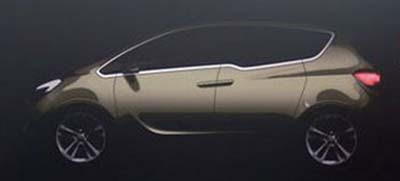 The current Meriva is a cute little car from Opel.
This upcoming concept is supposed to give us an idea of what the next one will look like.
The Minivan style doors are actually a good idea. usually not seen os such a small car.
I wonder if this cool looking thing will ever be considered as a Saturn as well….