Pontiac G8 test drive coming up
Last Updated: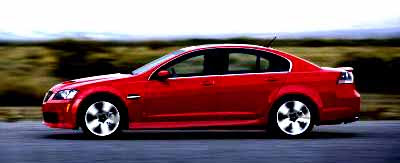 I will be driving the Pontiac G8 this Friday.
just want to let you know, so I can answer any questions you have.
I am actually much more interested in the base V6 version.
I think over 250hp is plenty for a normal sized car. I am curious to see how this compare to cars like a lop of the line Accord, Passat, Maxima etc…
The V8 makes the news, but the V6 is the one that will actually sell. With predictions (again) of a $4 a gallon, I don't think the V8 will live for that long anyway. Or in very limited numbers.
I wasn't too impressed by the interior quality of the car when I sat in a base model in Detroit, so I am really looking forward to the drive.