VW Routan
Last Updated: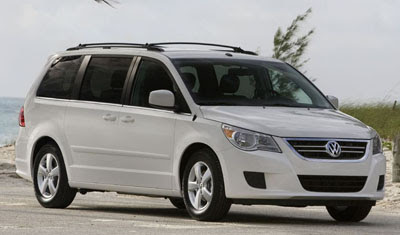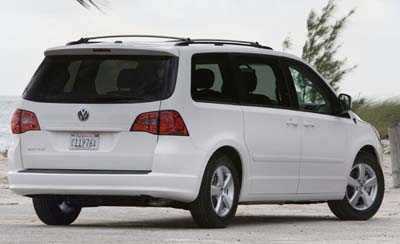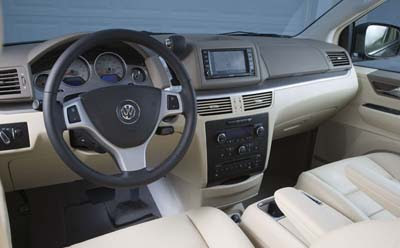 All I can say is that it does look better than the horrible looking Chrysler Minivans.
But that's not saying much. It looks just a bit less like a brick than its American cousins.
Same thing inside. It's a bit cleaner. But they didn't even try to use real VW colors, like the black/cream combo they have on all their other cars.
instead, you get the Chrysler Brown/Beige 90's look.
And the oddly placed shifter is still there. Who ever designed that must have been on drugs. I tried it in the Chrysler version and it just made no sense at all.
Coming out of the same Chrysler factory, the engines, as expected, aren't from VW.
You get the 3.8 Liter and the 4.0Liter V6s.
I guess this will keep a few people at the VW dealerships instead of crossing the street and walk over to Dodge o Chrysler for a Minivan.
But really, it is something so old looking they would never dare offereing it in Europe. Where the old Sharan still looks more modern….