Camaro Accessories
Last Updated: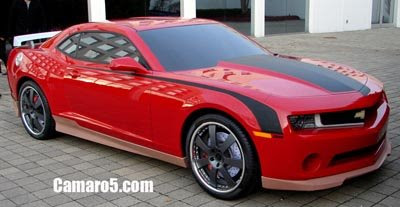 GM is making sure you can make your new Camaro really ugly if you want to.
They will offer a bunch of these "accessories" like spoilers, side skirts etc… All of them ruining the understated original design.
The lower part of the car pictured here is still made out of clay. So the final thing will be black.
Still. Very vulgar.
But I guess when you are in the "muscle car" market, you gotta appeal to as many people as you can….