Chinese Byd F1
Last Updated: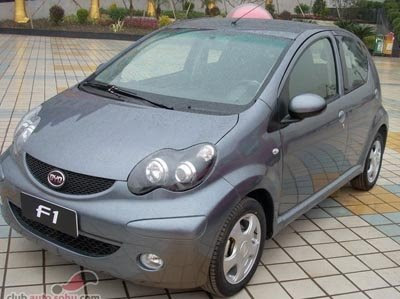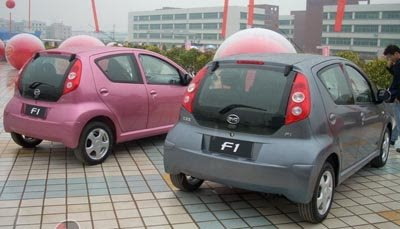 This is one amazingly close Chinese copy.
I guess with all the weird Chinese copyright laws Toyota can't do anything about this.
I wonder if the Chinese maker will have the guts to seel it in europe.
Another Chinese manufacturer is actually selling their bad copy of the Smart in some European countries.
The thing is, it is just a little bit cheaper than the original. Not half or anything.
Why would anyone bother???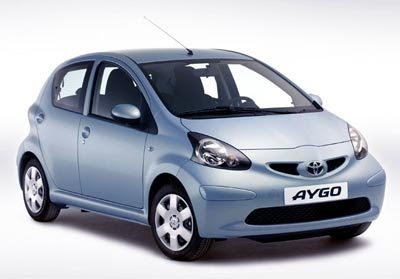 For those of us in the US, here is the real thing. The cute little Toyota Aygo also sold in Europe by Peugeot and Citroen.