Next Mercedes E class
Last Updated: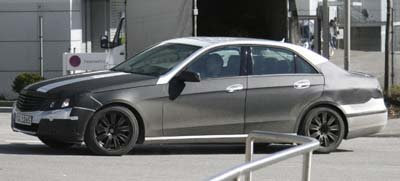 Shaping up to look like a big C class. Or a small S class.
I wonder if that is still enough. Having these cars that all look alike.
It's not like the old days when Mercedes was pretty much the only and obvious choice for those looking for a luxury car.
The E class starts at over $50 000 for the V6.
That is a lot of money.
Jaguar, Lexus , Infiniti etc…. All these people offer a lot of really great cars for quite a bit less.
And with all these $299 leases on cheaper C class models, the name Mercedes isn't really what it used to be, is it?