Pontiac G8 GXP
Last Updated: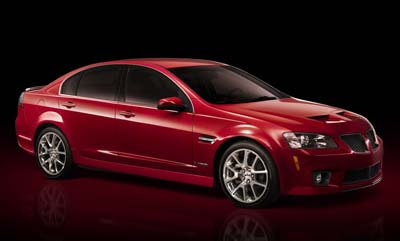 Even more power for the new pontiac.
This time they squeezed the Corvette engine in there and matched it to a 6 speed manual.
I really think this is just an image car. To show that Pontiac is serious about offering affordable performance oriented cars.
But by the time this 2009 model is out, gas might be well over $4 a gallon.
I thought the regular GT V8 might be numbered in the 1st place.
By the way, sorry about taking so long to publish my review of the G8 V8. I had some problems I had to deal with all week.
But don't despair… It's coming….