Pontiac G8 Review coming up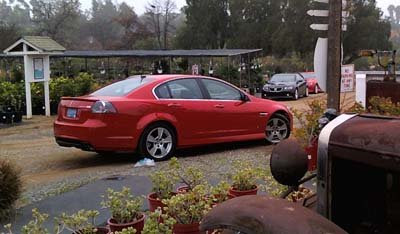 Real soon. I swear…
The San Diego ride was great and I met some really nice people from other blogs and magazines.
Is the G8 GT a real 4 door sports car?
Could it compete with some of the more expensive German models?
Is it much more car for the money than a loaded Camry or Accord?
Do all bloggers look like big nerds?
You'll get all the answers, and much more in my review.