Ford Capri coming back???
Last Updated: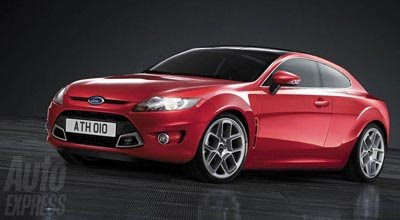 Some people seem to think so.
And Ford has come up with many 2 door concepts in the past few years.
This Auto Express illustration being based on one of them. (The Visos Concept)
With the Volvo C30 and Scirocco back on the stage, a Capri might not be a bad idea.
But don't hold your breath, even if it happens, we'll probably never see it in the US.
I'm sure Ford will find 100 reasons not to sell another good car over here….