Great Wall and Chrysler
Last Updated: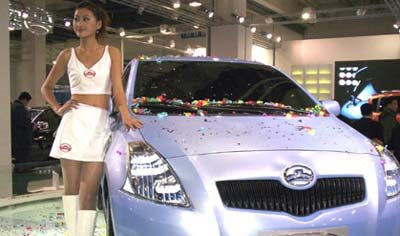 The Chinese press is reporting that Chrysler could soon announce a deal with Chinese car maker Great Wall.
(But remember, this is the same Chinese press that reported earlier that Chinese cars would make it into the US market by 2008…)
Chrysler already has a deal to sell cars made by Chery in some markets, including the US.
I wonder why they would do another deal with yet another Chinese manufacturer.
Unless they just want to sell cheap cars all around the world, and not actually build any of them…
By the way, the car in the picture isn't a Toyota. It is the Great Wall Florid. A copy of various other cars, mostly Toyotas.
That seems to be the Great Wall specialty. Copies….