VW Lavida
Last Updated: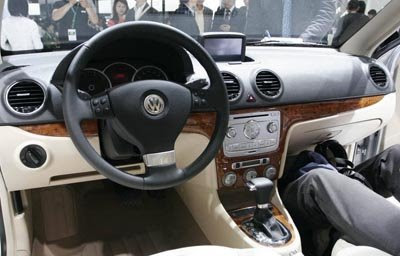 Now for something larger and more luxurious.
Seems that the new Bora is pretty much a Chinese equivalent to our Jetta, this one is what they get instead of the Passat.(Unless they get the Passat also…)
VW has announced they will replace the Passat in the US with an all new model. More specific to our market (Which means cheaper to build so they can make more profit).
I wonder if this Lavida is a preview of what we'll get.
It sure would mean bigger profit to replace the Passat with a Chinese made model.
I hope not….