Weird RAV 4 in the desert
Last Updated: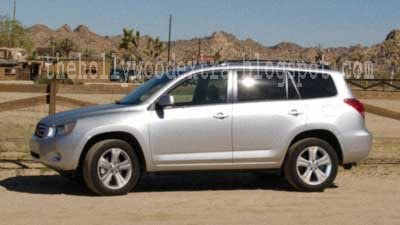 Someone just sent me this.
Supposedly taken in the California desert a few days ago.
It does look like a RAV4 but iis it a revised one or a mule for the next one?
I was told the car had a michigan license in the back, and no external spare tire. (But they already have that in most markets outside of the US).
I guess the RAV 4 is due for a "refresh" pretty soon anyway.
Who knows…